----Company Instroduction
Ace-karaoke(Shenzhen,China) technology limited company is a high-tech inc. and development KTV, VOD video/audio series of products, product market faces DVD , VOD , and KTV karaoke machine manufacturer mainly,business development strength, offer the DVD/HDD/ MPEG4 / MIDI decode board , is the major supplemental for manufacturer of VOD/KTV .
Company address:
Ace-karaoke(Shenzhen,China)Technology Co., Ltd Address: 2/F,Fucheng Hi-tech Building,South Road 1,Hi-tech South Zone. NanSan District,Shenzhen city ,GuangDong,China
24 Hours online consultant:

Live msn messenger:
sales@ace-karaoke.net
Email: (Instant reply! )
Sales Dept: sales@ace-karaoke.net
Customer Service: customer@ace-karaoke.net
Techical Support: support@ace-karaoke.net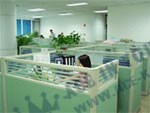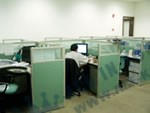 Have questions?
Please submit your web message below, we'll reply your message within 12 hours. You could also chat with our sales online via msn messenger. Msn account: sales@ace-karaoke.net